The following message from ESUSD Superintendent Melissa Moore was emailed to families on June 10, 2021.
Dear ESUSD Families, Employees and Community,
Congratulations to the Class of 2021!
This is my favorite time of the school year, the time when we celebrate our students' accomplishments. While our year-end traditions such as promotion and graduation ceremonies are a bit different, we are thrilled that they are still in-person celebrations! I extend my congratulations to the Class of 2021 and all students promoting to next grade levels. ESUSD continues to have one of the highest graduation rates in the region and I am pleased to announce we have 303 ESHS students and 12 Arena High students who earned diplomas this year.
It is also a time to recognize ESUSD's educators and our Board of Education who are dedicated to each student's educational journey and to upholding ESUSD's mission. I want to personally thank ESUSD teachers, staff and administrators for a job well done in an academic year unlike no other! I am grateful that our school district is fortunate to have an exceptionally talented faculty, classified staff, and administrative team who are committed to the success of our students, no matter what challenges arise. Our Board of Education is committed to transforming education for a changing world—and as we saw this year, that includes navigating changes induced by pandemic conditions-- to ensure our students are prepared for the jobs of the future.
I would like to conclude my year-end message by spotlighting some ESHS seniors who are graduating this week. These stories of student success provide a snapshot into our graduates, and leaders of tomorrow, who make up the entire class of 2021!
Nick Phelps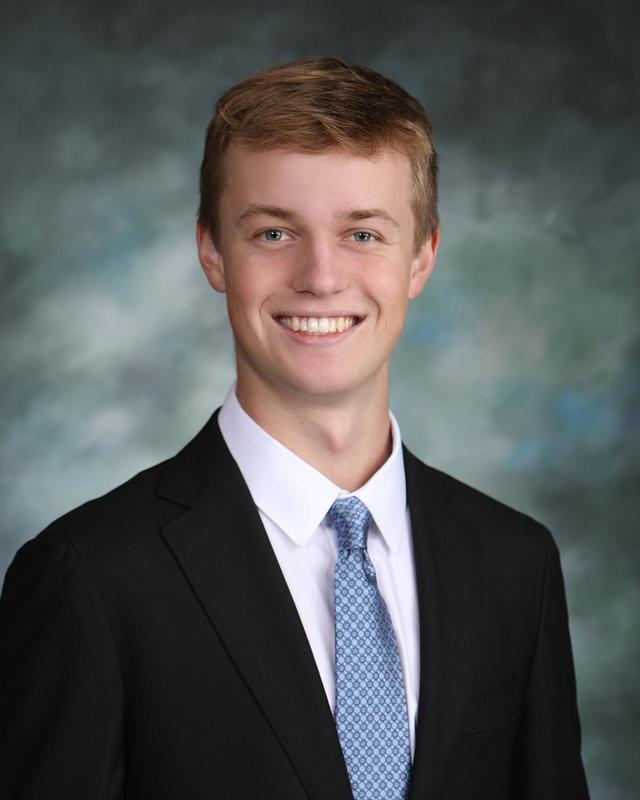 Nick Phelps is on his way to the University of California, Santa Barbara this fall to major in physics. "Physics is fascinating to me; I want a deeper understanding of how the world works," he said. "I am inspired by my grandfather who was an engineer and worked on helicopters at Boeing. He ignited my interest in math and science at a young age." Nick will use his college years to explore different career
fields. "I chose to study physics because I wanted options and a broad education, rather than something super specific," he said.
Nick's high school years have been transformative and unique because he lived and studied abroad for the first three years of high school when his family moved to Tokyo, Japan for his parent's job opportunity there. A graduate of El Segundo Middle School, he returned to El Segundo at the start of the COVID-19 pandemic, beginning his senior year solely online. While in Japan, he attended an international school and built friendships with fellow students from all over the world. "I was nervous at first leaving El Segundo, but I made new friends and it was very interesting to learn about their backgrounds and cultures," he said. "Living in Japan was a great experience; there was always something new and interesting to explore and learn about."
Before leaving for Japan, Nick participated in summer training for the ESHS Cross Country team and was able to run track in Japan. He returned to the U.S. each summer to catch up with friends and was a youth volunteer for the children's summer camp run by El Segundo Recreation and Parks. A music lover, Nick likes to play guitar and compose music in his free time. He first learned to play guitar at ESMS and took some lessons while in Japan.
He says a highlight of his senior year was going to ESHS in person for the first time. "It was great to see everyone," Nick said. "Since I was away for three years and returned to online only instruction, being back at ESHS was odd and nice all at the same time. However, everyone was so friendly and supportive, it helped me socialize and get back into the community. By senior year, we all realize we are in this together and want each other to succeed."
Dalia Ramirez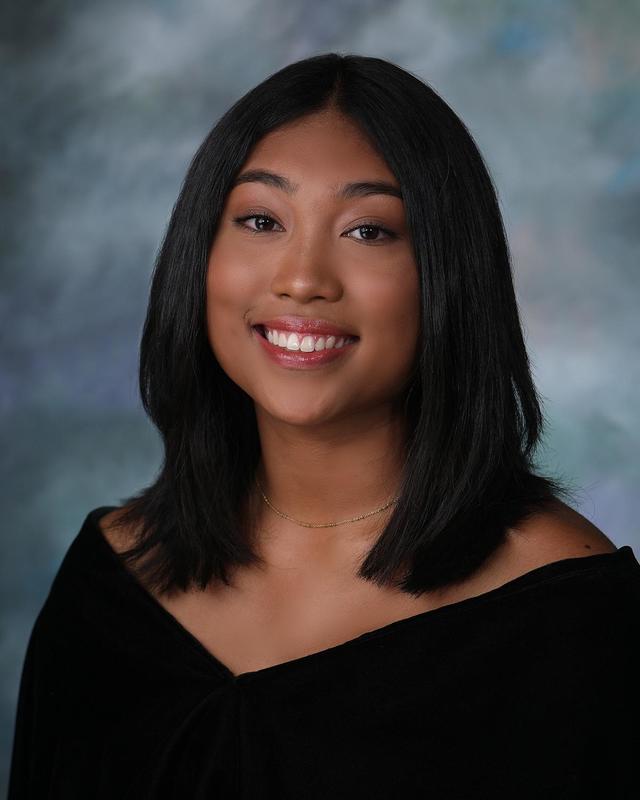 Dalia Ramirez will attend Santa Clara University in the fall as a first-generation college student majoring in mechanical engineering with a minor in business. "I'd like to work as a mechanical engineer for a large company such as Boeing," she said. "I enjoy collaborative work in a team setting." Recently, Dalia was selected by Boeing as 2021 honoree for STEM Signing Day, one of only 65 students selected in Los Angeles County.
Dalia said that the classes and opportunities provided by ESHS prepared her for higher education. Specifically, she was in the first group of students to take the new AP Seminar and Research class, a two-year AP Capstone program that gave her confidence in her leadership skills. As part of the class, she was required to write a thesis and conduct her own research and then present her thesis. The topic
she chose is "The Inequity of SAT Exams and Scoring," an idea conceived through her own experiences based on her inability to take the SAT and submit scores for college applications due to the COVID-19 pandemic causing limited SAT testing dates.
Her participation in the Engineering Pathway at ESHS also helped set her on her college and career path. "I like how the Engineering Pathway class each year introduced us to different topics and built upon what we had previously learned," said Ramirez. The classes also gave her access to different types of programs/technology, allowing her to learn new skills. Her senior capstone project for the pathway involved her team creating a device that would help package items from a shipping perspective, which included a pressure mat that is sensitive to the weight of the package. During the period of online-only instruction, she learned valuable skills for doing collaborative work in a distance learning format.
In addition to her academic achievements, Ramirez is also a member of the girls varsity soccer team that recently won the CIF Division 4 Championship, a first in ESHS girls soccer history!
She also continued her music education at ESHS, having begun playing violin in third grade. She played violin as a member of the ESHS Orchestra for four years. Outside of school, Ramirez volunteers with the National Charity League Beachside Chapter, a philanthropic activity she began in middle school.
Gideon Telahun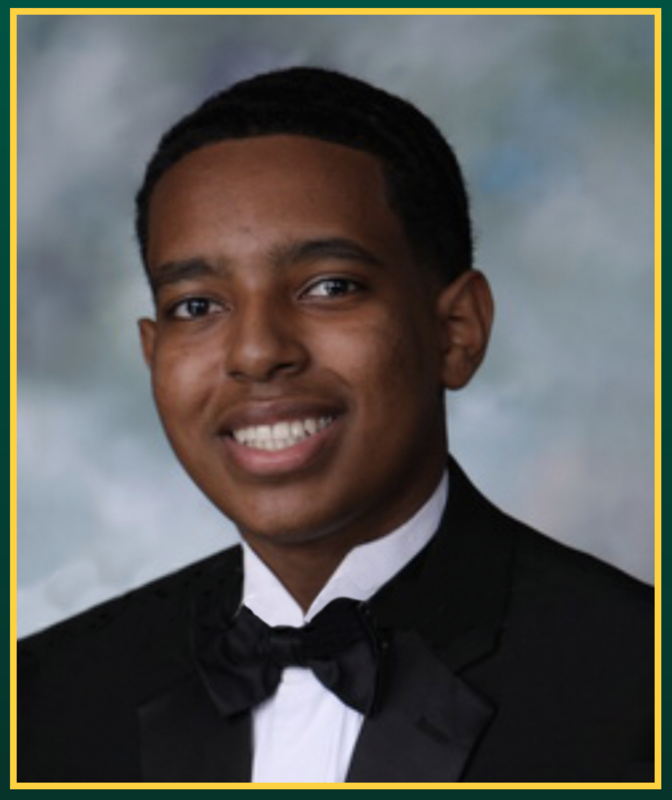 Gideon Telahun plans to pursue a degree in industrial engineering at California State Polytechnic University, San Luis Obispo. He was recently named a prestigious 2021 Edison Scholar, receiving a $40,000 college scholarship awarded over four years.
He plans to work at different internships during college to get an idea of what kind of industrial engineering job he might like best. "My future advancements in engineering will help tear down racial barriers and allow students of color who come after me to know they can achieve anything," he said.
The experience that can be gained from internships is irreplaceable, something Gideon knows well after participating in the Boeing internship program through ESHS. Interning at Boeing provided him with the opportunity to learn about different engineering fields and network with individuals throughout the company. He gained hands-on experience through online projects, including coding assignments. He was one of four ESHS students accepted into the Boeing internship program this year.
Gideon also gained essential engineering experience through the ESHS Engineering Pathway. His capstone project involved attaching an engine to a bicycle to create a portable charger – his group received a 100 percent on their project report and documentation. "It taught me to think outside of the box to come up with different solutions," he said. "The engineering pathway teaches you about critical thinking and a different way of thinking about things. I enjoy how students can express themselves through different types of engineering."
Gideon is also involved in a number of extracurricular activities. He enjoys working with youth and volunteers as a youth activities director for the Little Ethiopia Culture and Resource Center in Los Angeles, in addition to working at the El Segundo Recreation and Parks. He is the captain of the ESHS boys' varsity basketball team and a member of the ESHS Black Student Union. During this time of distance learning and social injustices, Telahun is thankful his fellow Black Student Union members were able to support each other and come together virtually to talk about common issues and share their experiences and ideas. He also said that some of his best memories at ESHS are when playing Eagles basketball. "Being on the court and making a shot during league home games with the crowd cheering was such a great feeling."
Makaela Yamoah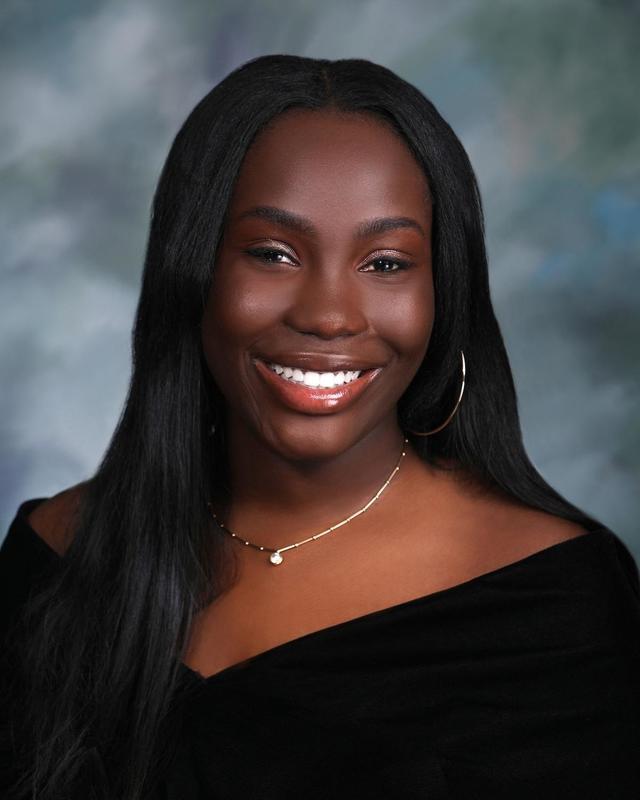 Makaela Yamoah will attend the University of California, Los Angeles (UCLA) this fall to major in cellular, molecular and developmental biology. She was awarded the Winston C. Doby Legacy Scholarship by the UCLA Black Alumni Association, a $40,000 scholarship disbursed over four years. She says she has always had an interest in pursuing an education and career involving medical science. "I'm considering a career as a doctor or a medical researcher in the area of molecular research," she said. "I'm interested in the cellular aspect of biology because it is the most basic unit of life and the results of its analysis can be used in so many positive ways. I want a career that helps people."
Makaela was in the ESHS Biomedical Science Pathway all four years of high school and said she loved it. "Right from the start, you have the opportunity to apply what you learn to real-world situations." During her senior year, her class was assigned a project asking them to apply the knowledge they learned in the pathway to figure out how to improve emergency rooms and make them more efficient.
Makaela chose to transfer to ESUSD specifically for high school after previously attending school in the Wiseburn School District. "I wanted to attend ESHS because it offers a full complement of options, such as AP, the Pathways, A-G requirements and athletics," she said. She enjoyed her experience at ESHS where she had the freedom to explore her interests fully and figure out what subjects she was most
interested in pursuing further. "I have built relationships during high school with teachers, mentors, and fellow students that I will cherish for life," she said.
Makaela also enjoyed extra-curricular pursuits at ESHS as a member of the girls track team where she participated in the 400-meter 4x4 and 100-meter dash. She served as co-president of ESHS' Black Student Union, a student club she participated in for four years. "A memorable moment for me was the student protest organized last summer," she said. "It was a time when I had a lot of emotions about the social injustices occurring and the solidarity I witnessed from teachers to students to people in the community was uplifting. It made me feel supported knowing that there are people within this community who are committed to addressing the social issues prevalent within this country."
Final Thoughts
Undoubtedly, 2020-21 school year has been a challenging one with unexpected twists and turns, but I have been inspired by our students who demonstrated tremendous resiliency despite an unprecedented set of circumstances.
At the June 8th Board meeting, the Board of Education approved my recommendation to fully resume 100% in-person schooling five days a week for all students TK-12th grade for the 2021-22 school year. I want to thank you all for your understanding, patience, and grace as ESUSD continually adapted to a dynamic situation in order to deliver the high-quality educational experience you expect from ESUSD. Have a productive summer and we look forward to seeing you all back on August 25th for the 2021-2022 academic year!
With gratitude that we are in this together,
Melissa Moore, Ed.D.
Superintendent
El Segundo Unified School District