The following message from ESUSD Superintendent Melissa Moore was emailed to ESUSD families and employees on June 10, 2022.

Dear ESUSD Families, Employees and Community,
Congratulations to the Class of 2022!
This is my favorite time of the school year, the time when we celebrate our students' accomplishments. I extend my congratulations to the Class of 2022 and all students promoting to next grade levels. ESUSD continues to have one of the highest graduation rates in the region and I am pleased to announce we have 301 ESHS students and 14 Arena High students who earned diplomas this year.
It is also a time to recognize ESUSD's educators and our Board of Education who are dedicated to each student's educational journey and to upholding ESUSD's mission. I want to personally thank ESUSD teachers, staff and administrators for a job well done! I am grateful that our school district is fortunate to have an exceptionally talented faculty, classified staff, and administrative team who are committed to the success of our students. Our Board of Education is committed to transforming education for a changing world—to ensure our students are educated, productive, compassionate citizens to meet the challenges of a global society and are readily prepared for the jobs of the future.
I would like to conclude my year-end message by spotlighting some El Segundo High School (ESHS) seniors who are graduating this week. These stories of student success provide a snapshot into our graduates, and leaders of tomorrow, who make up the entire class of 2022!
Isabella Cortez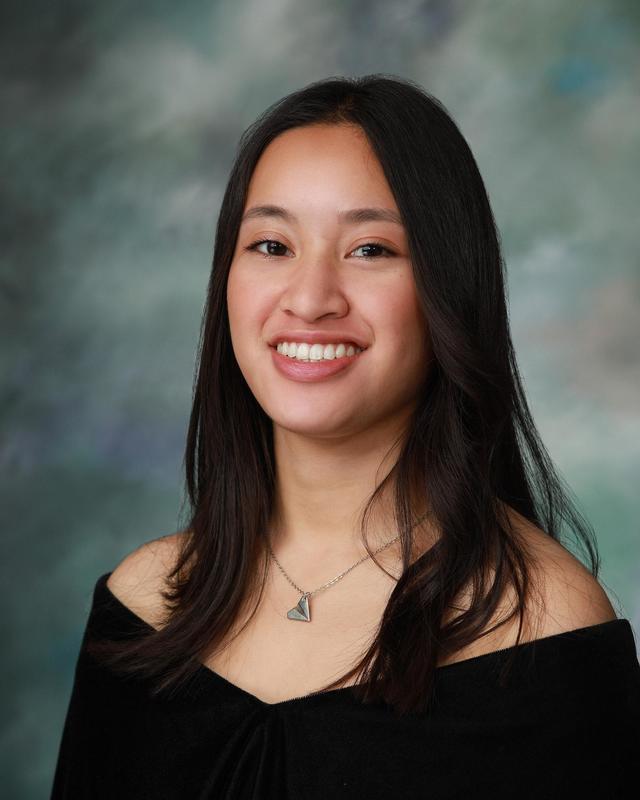 Isabella Cortez will attend the University of California, Berkeley this fall to study molecular and cell biology. Ranked in the top 1% of her graduating class, she was accepted to four other universities and wait listed at two Ivy League schools. Having dreamed of being a doctor since she was four years old, Cortez has an interest in cardiology or anesthesiology and said, "I'm very interested in cardiovascular systems."
During her first year in the ESHS Biomedical Science Pathway, Cortez learned about the heart and her interest in the cardiovascular system increased. Four years later, the Pathway has provided her with experiences that have brought her closer to reaching her career goal. The Biomedical Science Pathway includes learning how to suture and performing animal heart dissections. "Biomedical Science is an intersection of a lot of my interests such as math and science, which are my favorite subjects," she said. "I loved every year of the pathway and all the different medical areas we learned about. I'm grateful to ESHS and feel prepared for the next chapter of my education."
In the last three years, Cortez completed 10 AP classes and learned valuable time management skills balancing her classes and outside interests, all tasks which she believes have prepared her for higher education. She named several teachers at ESHS that inspired and supported her along the way, including her AP biology teacher Ms. Byrd, biomedical science teacher Ms. Maisonet, and geometry/AP calculus teacher Ms. Robinson. During her last two years at ESHS, Cortez served as a Link Crew leader, planning and facilitating some of the peer-led events that serve as "icebreaker" activities that help incoming 9th graders feel more comfortable at their new school.
Embracing her heritage, Cortez loves to volunteer with Search to Involve Pilipino Americans (SIPA), a nonprofit in Los Angeles. She has worked with children in SIPA's Youth Programs and helped them learn about their culture during after school programs that included homework assistance, tutoring, recreation, arts and crafts, and cultural education.
To get ahead in reaching her goals, Cortez has attended summer school every year. "I like to have a challenge and not sit at home idle," she said. This summer, Cortez will participate in a paid internship with the Cedars Sinai INSPIRE (Inspiring New Scientists through Professional Internships and Research Experience) program, conducting research alongside Cedars Sinai employees, investigating sudden heart attacks. She has also participated in Cedars Sinai's teen volunteer program for the last three years. Her volunteer duties included visiting the different hospital units, sometimes following the staff on rounds, and assisting with patient requests. She also has experience studying neuroscience through the Health Science Immersion Program (HSIP), hosted by Impact Internships, which provides summer programs for high school students interested in medical fields.
"I have loved my time at ESHS," said Cortez." The Biomedical Science Pathway is a really inspiring program and now I have a better idea of the areas of health science I want to explore more in the future."
Rainer Reczek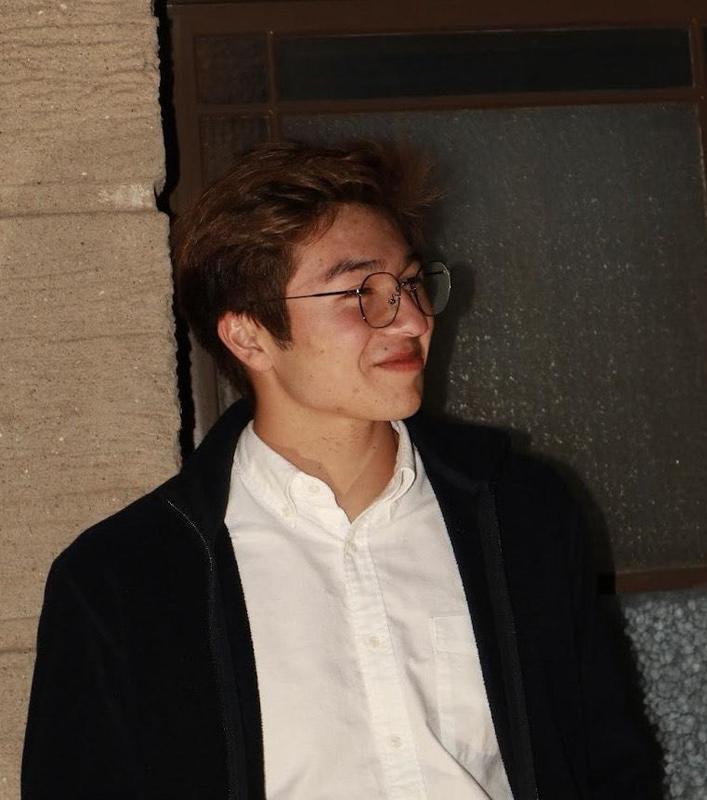 Rainer Reczek is a budding physicist who will attend the University of California, Berkeley this fall. He plans to pursue a double major in physics and mathematics. He hopes to have a future career in research, testing hypotheses and theories, to potentially make discoveries of new phenomena, or to develop new applications of ideas. He is interested in high energy physics, particle physics, and condensed matter physics.
"I'm looking forward to being out on my own at UC Berkeley and see how I handle it," he said. "It will be a good opportunity to push myself to grow overall as an independent person."
He believes that ESHS has provided a good foundation for him to continue his higher education. "The academics are really good at ESHS," said Reczek. "I liked that I had the ability to take my own path and follow my areas of interest, however, it definitely took work on my part and focused effort." He wants other ESHS students who might be interested to know that there are resources available to accelerate academic progress, especially in science. "I took AP physics one year earlier than the normal path," he said. "Another benefit was my ability to skip directly to AP calculus BC which further advanced my mathematics education in preparation for college."
Reczek participated in ESHS' Engineering Pathway for four years. For his Senior Capstone project, he collaborated with two fellow students to design and engineer an automatic t-shirt folder that successfully performed the task at the push of a button. He said he leaves the Engineering Pathway with a lot of knowledge strengthened by the relationships he built with fellow students in the Pathway classes. "For me, the most enjoyable part of participating in the Engineering Pathway was the friends I made, the ability to collaborate with my peers, and the experiences we shared," he said.
For Reczek, another great experience during his time at ESHS was being a member of the swim team for four years. He also was a member of the Alpha Aquatics Swim Club beginning in 7th grade. He served as captain of the ESHS boys swim team his senior year, and the team made it to CIF finals his junior and senior years. "A highlight of my time in high school was making it to CIF southern section division 2 finals last year and winning one of the relay events!"
Taya Good-Smith
Taya Good-Smith will attend Chapman University as a business administration major on a four-year, full-ride college scholarship through The Hollywood Reporter Women in Entertainment Mentorship program.
A model student and hard worker, she received acceptances to nine of the universities to which she applied. She has set her sights on a career in the entertainment industry, hopefully working with a large brand such as Netflix, HBO, or Sony. "I'm an advocate for equity, equality, and diversity," said Good-Smith. "More representation is greatly needed in entertainment, not just on screen but behind the scenes, as well. I hope to be a part of this change for the future."
In March 2022, Good-Smith cried tears of joy when her name was announced at The Hollywood Reporter's annual Women in Entertainment event. She was the last of three recipients honored that evening as the recipients of a four-year college scholarship through its Women in Entertainment Mentorship program. The program pairs the best and brightest high school girls in the Los Angeles area with top-level female executives, lawyers, and agents, in partnership with Big Brothers Big Sisters of Greater Los Angeles.
Good-Smith applied and was accepted to the Women in Entertainment Mentorship program in August 2020, along with 12 other students. She was paired with her mentor Alexis Cooper, Vice President of Human Resources at A3 Artists Agency, with whom she had regular meetings for a year to learn first-hand about working in the entertainment industry.
"The mentorship was a well-rounded program that provided invaluable lessons, workshops, and information related to preparing for college and career," said Good-Smith. "My mentor, Alexis, was accessible and amazing. I am forever changed by this experience. Through my mentorship with Alexis, I have less of a hesitancy to go after the things that I want." She has already received a job offer to join A3 Artists Agency in the future if she chooses! "This experience has really opened my eyes and clarified my direction in life," she said.
Good-Smith transferred to ESHS her junior year and quickly became involved. She was a member of the ESHS Cheer Team and served as president of the ESHS Black Student Union. She also gained leadership experience as a member of the Associated Student Body by serving as a co-commissioner of culture and diversity, responsible for helping plan student activities and events such celebrations for national heritage awareness months.
Kai Johnson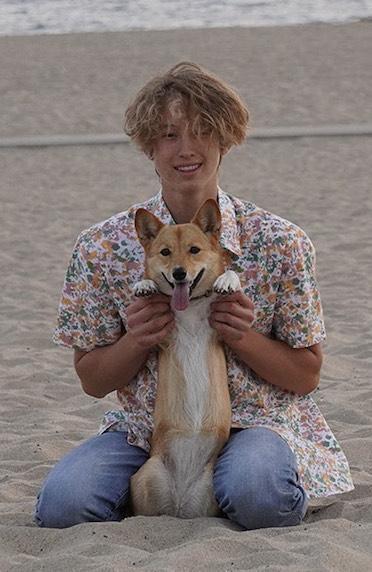 Kai Johnson will attend the University of California, Los Angeles in the fall as an undeclared major with plans to major in biology and participate in UCLA's pre-med pathway. His goal is to become a doctor specializing in pediatrics.
Johnson has participated in the ESHS Biomedical Science Pathway for four years and says it offered him an important hands-on learning experience. He liked that he had opportunities to collaborate with other students as well as through independent study. His Senior Capstone project in Biomedical Science involved researching and writing a children's book promoting sunscreen usage to help prevent skin cancer. His book topic is personal to him due to his family's long history with skin cancer and his grandfather being in recovery from skin cancer.
Coming into his senior year, Johnson felt that he had a great support system at ESHS for the college application process. "Ms. Parker in the College and Career Center was a great help with college applications, and my counselor also helped me, above and beyond, with whatever guidance I needed in the completion of my applications." His teachers also supported him, "I was encouraged by my teachers to do well; I could always come to them with any challenges I was experiencing." One teacher in particular served as an inspirational mentor. "Ms. Maisonet is a big part of why I want to pursue medicine as a career, because of what she taught me and her approach to teaching. I have a lot more passion for the medical field and what I want to do in my future career as a doctor."
During his time at ESHS, Johnson took part in many ESHS athletic teams and clubs. At different times during his high school years, he was on the surf team, basketball team, volleyball team, and track and field as a pole vaulter. He was named League Champion in pole vault during his freshman year. As volleyball team captain his senior year, he helped lead the team to the CIF league finals, making it to the second round of playoffs. Additionally, he founded the ESHS Guitar Club during his freshman year, having played the guitar since he was eight years old. Johnson was also a member of the ESHS Link Crew. "I felt a lot of pride as an upperclassman having the opportunity to welcome freshmen to a new school, show them around, and answer any questions. I was proud of my ability to get them to open up and have confidence in their new situation."
Outside of ESHS, Johnson works at the Sender One rock-climbing gym and at El Segundo Parks and Recreation. Each summer since he was first eligible, he has served as a counselor for Rec Park's "Camp Cowabunga." He also visits his birth country of Japan in the summertime to see family and do some important volunteer work. He joins his uncle to play music at an elderly home where he sings in English and Japanese to about 60 residents. "My uncle is one of my biggest inspirations, even coming from a very conservative culture. He always encourages me to be myself, think independently, and stand up for what I believe in," Johnson said.
Brooke Taylor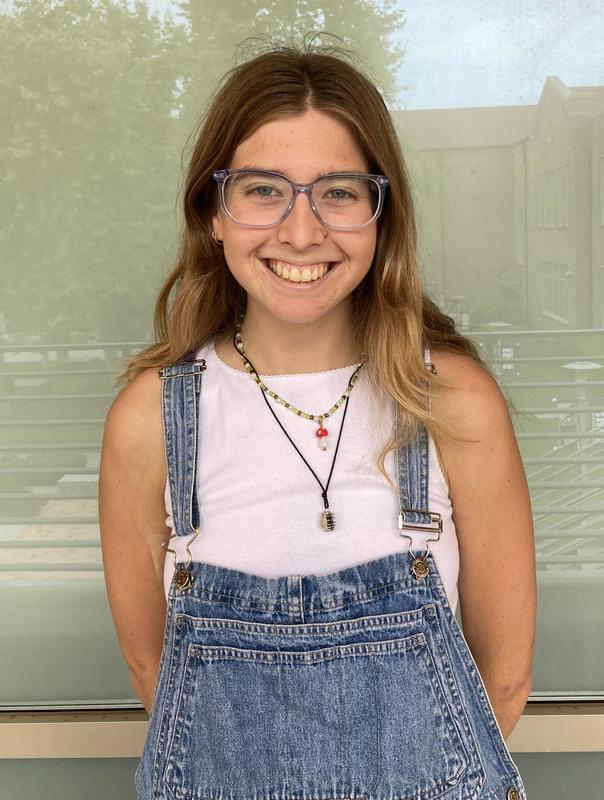 Brooke Taylor will attend the University of California, Santa Cruz this fall to major in human biology and minor in education. Upon first applying to UC Santa Cruz, Taylor was denied admission, but that did not dissuade her from her dream of attending her first-choice university. Her cousin encouraged her to appeal the decision. She took advantage of the appeal process by writing an essay providing new and compelling information for admissions to consider and she was accepted!
Her essay was about her struggles with juvenile arthritis with which she was diagnosed at age 13, affecting her wrists and all fingers. She also works hard to not let the condition define her and assertively goes after her goals in life. As an ESHS Biomedical Science Pathway student, she wrote a children's book about juvenile arthritis for her Senior Capstone project. Her book's purpose is to inform others and create awareness for this disease that affects nearly 300,000 children and teens in the U.S., as well as to share unity with children with similar diagnoses. The book, titled I Have Juvenile Arthritis, Too, is filled with illustrations created by children with juvenile arthritis. Taylor conducted research and worked with her own doctors in writing the book.
Her Capstone project was also the culmination of her four years in the Biomedical Science Pathway at ESHS. Taylor said she loved her time in the pathway and it gave her valuable hands-on experiences. "We were challenged to investigate and analyze health problems and collaborate to come up with solutions," she said. "The Biomedical Science Pathway enabled me to experience all aspects of the medical field, such as research and other areas of the health care industry, not just the medical doctor profession." She also feels that the pathway has prepared her for the biology, genetic and cell classes she will need to take in college. "I feel I am ready for college level study," she said.
As a co-president of the Biomedical Science Club at ESHS, she and fellow students shared learning experiences in the pathway and assisted each other with their studies. One fun club event she remembers fondly was a "Franken-Suture" challenge, where club members learned to suture on teddy bears.
Taylor hopes to one day become a pediatric surgeon. "The human body is amazing and being able to fix a health problem is an incredible skill," she said. She is also passionate about teaching and hopes to teach in some manner later in life, already doing some teaching in her spare time. She has worked with children at her Temple's religious school since she was in the 7th grade, which began as a volunteer position until they officially hired her.
While at ESHS she played volleyball all four years, and she was also a member of the inaugural girls' beach volleyball team this year. She was very excited and proud to have been able to play in the regional semi-finals this year; "even though we didn't win, our final match was a really good game!"
Final Thoughts
I am inspired by our seniors who demonstrated tremendous resiliency despite an unprecedented set of circumstances during the past two years. Thank you all for remaining present and positive throughout this week as we collectively celebrate our children and recognize milestone moments in their lives. Wishing you a productive summer, and we look forward to seeing you all back on August 23rd for the 2022-2023 academic year!
With gratitude that we are in this together,
Melissa Moore, Ed.D.
Superintendent
El Segundo Unified School District